Book Review

The
National Parks of South Africa

Photography: Anthony Bannister
Text: Rene Gordon

Published by: New Holland
ISBN: 1 85368 185 7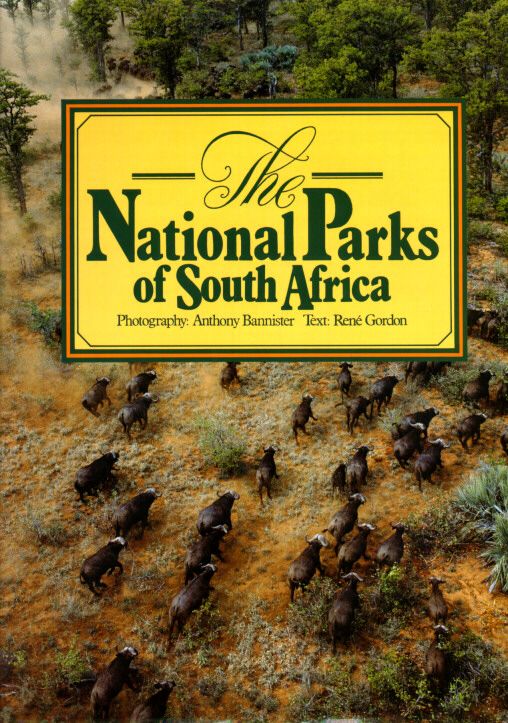 "When man has destroyed nature it will be his turn to go:
the barren earth will swallow him up."
ALOYSUS HORN



I'm first to admit that I am not a great reader. Ok, I do read the odd novel here and there but I never really got into reading books to learn things. Uggg, I'm sure I gave that up years ago when I finally left University. But once in awhile, a book does grab my attention, short as it is.

After a wonderful day at Melbourne Zoo in Australia. I went into the Zoo shop as do most travelers. The shop is one of these places that is just wonderful for any animal lover. There is something for everyone, from pencils to ties, you guess it this shop has it. I even have to admit the tacky stuff like the rubber lizards take on a sort of quality when viewed in a shop like this. The book section is especially interesting, in through all the books on individual animals, birds, Australian native animals, you guess they have it, my eye caught a large book titled "The National Parks of South Africa". Ok, I'm first to admit I didn't know much about the National Parks in Africa. In fact, I didn't know there were as many as detailed in this book.

This book is a wonder. It really is! It covers the areas of South Africa, Botswana and Mozambique. It doesn't cover all the National Parks. Rather it takes us on a journey through all the different types of Parks that Africa can offer. From Mountain ranges, to the grass planes. It even has a couple of coastal Parks thrown in for good measure.

The book starts with a small chapter on conservation. This word "conservation" has really become the biggest issue facing man today. This chapter really goes into a lot of detail on what the African government are doing and what the future holds. But the message throughout the entire book is clear. Either we protect these areas, or we lose them forever.

The photograph is some of the best that I have seen in a book on Africa. A lot of the books that I have seen are very much dedicated to one animal or one type of animal. But by the sheer nature of what this book is trying to achieve, the photographer has had to get to know so many different species. I don't know how long this book took to make. But you can be assured it didn't take a few weeks! Anthony Bannister should really be congratulated in a wonderful effort. His photograph and the wonderful text that chains this book together, makes it one must have for your personal African library.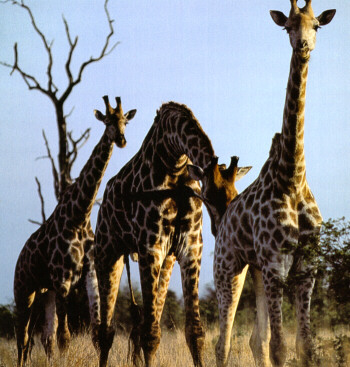 Each chapter, tells the tale of a National park. It tells the history of the park, how it was formed, when and by who. It details the type of landscape that the National Park is made up, and tells you of the animals that are to be found there. They also go into problems that the park has had to deal with, such as poaching and drought. And for a change it is a book that doesn't just look at the big 5, but at all the animals large and small.

Some of the National Parks that this book lists are The Kruger National Park, The Tsitsikamma Coastal National Park, The Tsitsikamma Forest National Park, The Karoo National Park and The Kalahari Gemsbok National Park, to name but a few.

The book is 192 pages long and is roughly A4 size. I really can't say much more. It really is a wonderful book. Well written and presented. The photography, as I have already said, stands out as the main attraction to the book. On the scale of one to five paws I will have to give this five out of five. As it contains everything I would call a book on the subject needs to contain. It isn't an expensive book so if your into Africa and want to know about the National Parks of South Africa, you cannot go wrong with this book. A book whose message is loud and clear, "save it now, for once it is gone, it is gone forever!"

five out of five paws.

Duma

---
The Pride Lands Online Multi-Media Archive
---